Celebrating Company Growth
This past July we celebrated our beautiful new headquarters! Our facility is 110,000 sq. ft. and allows for our team to all be under one roof!
Over the years, we have expanded from 10,000 sq. ft. to our current 110,000 sq. ft. facility that was purchased in 2020. The new facility includes a new 30,000 sq. ft. storage building, increase in the number of CNC router tables, sheers, rollers, programmable metal benders, vacuum lifts, and additions of several industry leading machinery. Our vehicle fleet has also increased from 5 trucks to 35 trucks to help get our field employees to job sites throughout the entire United States.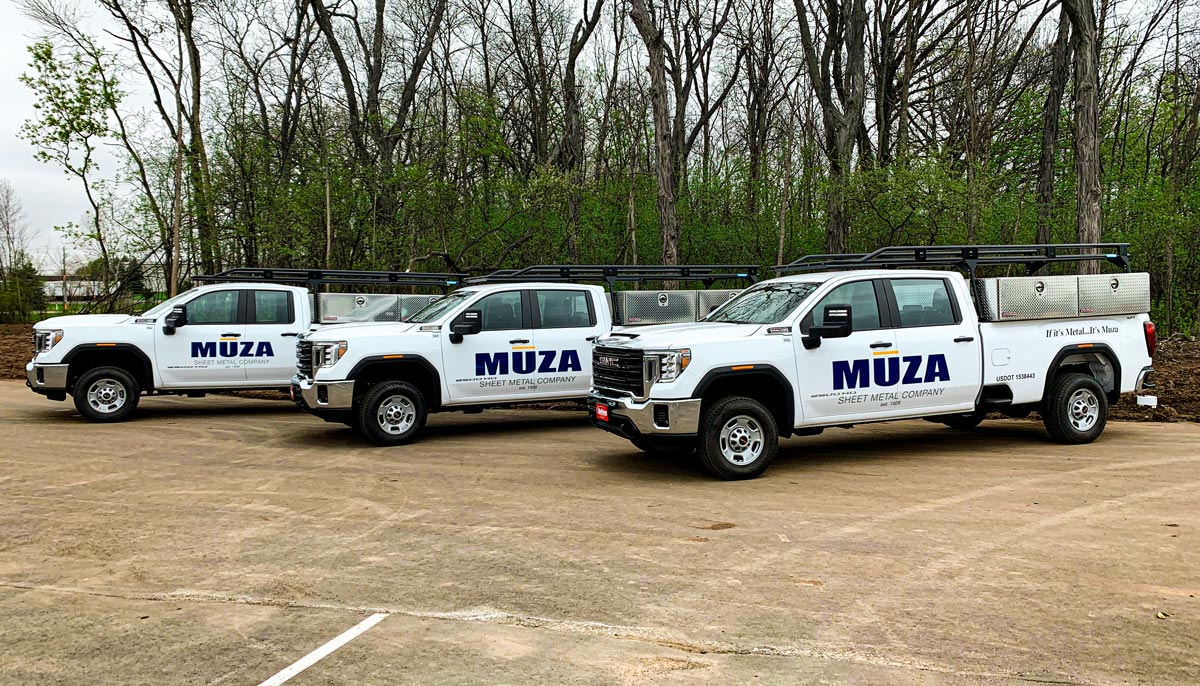 Thank You to All Who Continue to Help Us Shine
Growing in revenue and sales each year requires perseverance and adaptability. We have stayed a powerhouse in the industry by growing with our Company, instead of, stunting the growth due to space limitations. We started out on High Avenue and moved to Fernau Avenue in Oshkosh. As we grew our products, we needed to grow our space. We then added on to our Fernau Avenue location. While the years past, we outgrew that space as well and purchased a building across the street to be able to purchase new technology. A few short years later, we added on to that facility to keep up with the high demand and expansion of our products. After all that movement, we purchased our new headquarters and couldn't be happier with the our new headquarters.
Thank you to our partners McMahon Engineers/Architects and C.D. Smith Construction for all your hard work on our building! We are proud to be part of such a great community and thank you to everyone who came and celebrated with us!
If you're interested in a career where you're not only valued, but also celebrated, fill out an application today! We're always looking for hardworking, dedicated people that share our passion for excellence.