2022 Small Business of the Year
In March of 2022, we received the Small Business of the Year Award from the Oshkosh Chamber of Commerce. We were honored to have been selected as the winner and are proud to be a part of such a great community. 
We are rooted in family, employee value, and a drive for continued growth. Muza Sheet Metal Co. has been in business since 1928 and we have been pushing the status quo and expanding ever since. Starting with about 15 employees between 1998 and 2000, Muza now has over 120 active employees and has expanded from 10,000 square feet to 110,000. When Muza Sheet Metal Co. was founded, we were focused on the sheet metal industry primarily in the heat, ventilation, architectural, and dust-collecting products. Since then, we have expanded into the Architectural Sheet Metal design products with a focus on numerous areas.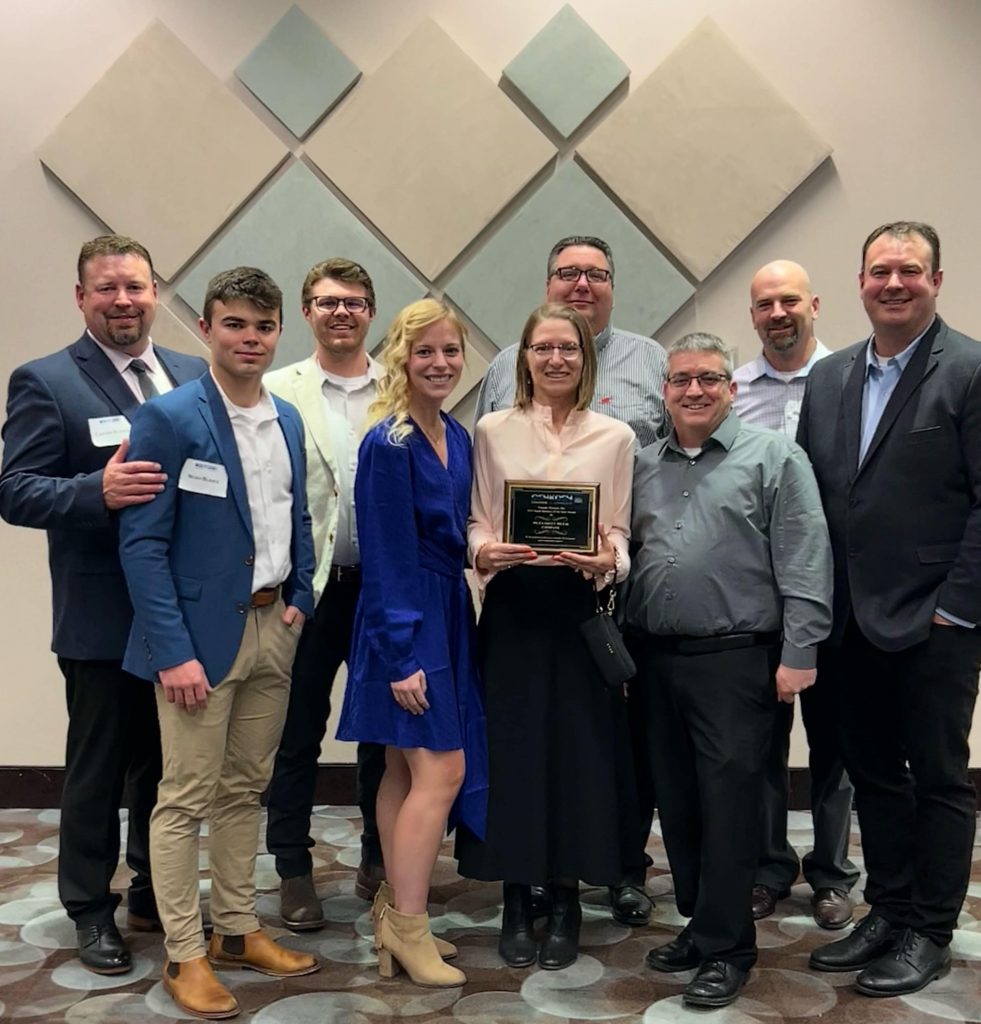 Wisconsin Manufacturer of the Year Nomination
Muza Sheet Metal Co. LLC was one of twenty-six Wisconsin manufacturers selected as a finalist for the 33rd Annual Manufacturer of the Year (MOTY) Awards. We were honored to be nominated and are looking forward to the continued drive and determination that the event and our employees push for!
The finalists showcase the strength and vibrancy of the manufacturing sector that sustains high-wage, family-supporting careers. Manufacturing is the backbone of Wisconsin, contributing over $63 billion to the state's economy – nearly 20 percent of the State's Gross Domestic Product – and employing about 480,000 people.
The MOTY program recognizes the state's top manufacturers of all sectors and sizes for their commitment to quality careers, good business practices, financial growth, innovative processes and reinvestment into local communities.